Standard Florida Parenting Time Plans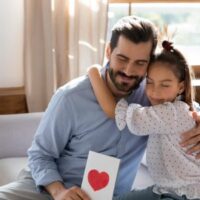 Florida family law courts presume that having frequent and regular contact with both parents is in a child's best interests, unless of course there are allegations of abuse. While regular contact between parents and their child can be relatively easy to achieve when a family lives in the same house, it can be more complicated when parents live apart. In these situations, parenting time plans can help families establish a routine that allows them to spend the most time with their child, while also creating stability in a challenging situation. While parenting plans can be modified to reflect the specific needs of the parties involved, there is also a standard parenting plan that many Florida families use.
What is the Standard Parenting Time Schedule?
Florida parents who are unable to reach an agreement regarding the division of parenting time and parental responsibilities can use the Standard Parenting Time Plan (SPTP). This is also an option for parents who find that the standard plan actually suits their family's needs best. Under this time-sharing schedule, one parent will have custody of the child one evening a week and on alternate weekends. The same parent will have custody for two specific weeks during each summer and can either alternate or split time over the Thanksgiving, winter, and spring breaks. For many parents, especially those who live relatively near each other, the SPTP can help ensure that a child has continuous and ongoing contact with both of his or her parents.
Should I Use the Standard Parenting Plan?
Whether a family uses the standard parenting plan will depend on their specific circumstances. This plan is, for instance, a good option for parents who don't wish to hammer out every detail of a plan, or who are encountering difficulty in negotiating the specifics of their case. This makes sense when you consider the fact that the plan was designed to approximate the needs of, while providing predictability for most families. Basically, the SPTP is a one-size-fits-all arrangement, as it covers the needs of most families fairly well, but won't ever fit as well as something that was custom-made. At the end of the day, a parenting plan should reflect a family's unique needs, including work and school schedules, extracurricular activities, and special needs. The SPTP may be an adequate option for a family, but it could also fail to cover these needs, in which case, a family may be better off coming up with a unique parenting plan.
Call Today for Help with Your Parenting Plan
For help determining whether the standard parenting plan could be the right fit for you and your family, call the dedicated Largo child custody lawyers at Cairns Law today. You can set up a meeting with us by calling 727-683-1472 or by sending us an online message. We know you lead busy lives and are happy to meet not only during the weekday mornings and afternoons, but also in the evenings and on the weekends.
Sources:
floridarevenue.com/childsupport/parenting_time_plans/Pages/default.aspx
flcourts.org/content/download/403367/file/995a.pdf