The Difference Between Marital And Non-Marital Assets In A Florida Divorce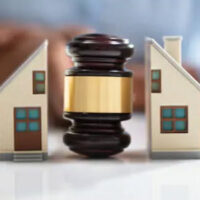 In Florida, a court will only finalize a couple's divorce once the parties' assets have been divided in a manner that is deemed equitable. This, however, is only true for marital assets, or property that was acquired during the course of the marriage. Property that doesn't fall under this category will usually remain in the sole possession of the original owner. This makes having a thorough understanding of the property division laws extremely important in a Florida divorce. However, identifying and categorizing your own assets in anticipation of divorce can be complicated, so if you need help with this process, consider calling a Clearwater divorce lawyer for assistance.
Equitable Division of Marital Assets
Florida is not a community property state, which means that when a couple decides to divorce, their assets are not automatically divided down the middle. Instead, Florida courts follow an equitable division standard, under which a couple's assets are divided in a way that is deemed equitable, or fair, based on a couple's specific circumstances. This, however, only applies to certain property, namely the parties' marital assets.
What are Marital Assets?
Marital assets are those assets that were acquired by a couple during the course of the marriage. It doesn't matter who acquired the asset, or how it was acquired. As long as it was purchased or received during the marriage it will usually qualify as marital property, which means it will need to be divided upon divorce. This is true regardless of whose name is on the title, or which funds were used to purchase it. Gifts exchanged between spouses during the marriage are also considered marital property, as are retirement benefits, but only those that accrued during the marriage itself. The appreciation in value of a non-marital asset, like a business interest, is also treated as marital property.
What are Non-Marital Assets?
Non-marital assets are those that were acquired by either spouse before the marriage took place. What qualifies as non-marital can, however, become complicated, as it is possible to turn a non-marital asset into marital property through the process of commingling. If a spouse purchased a home before getting married, for instance, that asset could still qualify as a marital asset if the money to maintain the home came from a joint account. Similarly, any increase in value of a non-marital asset will only qualify as non-marital in nature if that asset was kept separate from the marital property. Inheritances or gifts given to one spouse, even during marriage, will be considered non-marital in nature and so won't be subject to division in the event of divorce. Finally, if a legal agreement, such as a prenuptial agreement excludes certain assets from being categorized as marital property, then that property will qualify as non-marital.
Available for Evening and Weekend Appointments
At Cairns Law, our dedicated Clearwater divorce lawyers are well-versed in determining which of a couple's assets are marital and which are non-marital and so not subject to division. Call us at 727-683-1472 or contact us online for help with your own divorce.
Resource:
leg.state.fl.us/statutes/index.cfm?App_mode=Display_Statute&URL=0000-0099/0061/Sections/0061.075.html