Tips For Increasing Visitation With Your Child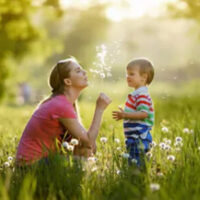 A family's circumstances don't stay the same forever, so it makes sense that a parenting plan put in place when a couple gets a divorce, won't necessarily work after a few years, or a significant change in circumstances has occurred. Courts understand this and so allow families to change their parenting plans in certain situations. This includes attempts to increase visitation.
Changing Your Plan Informally
One of the first things you should do when attempting to increase visitation with your child is to speak about the matter with your co-parent. Often, both parents are able to reach an agreement that benefits both parents and their children. When two parents agree on a change, modifying a parenting plan can be an easy process. If the parties cannot reach an agreement, however, then the party attempting to increase visitation will need to file a petition with the court.
Requesting a Modification Through the Court
If you and your co-parent don't agree on a permanent modification to a visitation schedule, you'll need to ask the court to approve the change. This will require proof that there is a good reason for the modification, such as:
A change in employment or relocation that makes it difficult to adhere to the current plan;
A change in the child's developmental or emotional needs;
A child's wish to spend more time with both parents;
Concerns about the stability of one of the co-parent's homes; or
Evidence of child abuse or domestic violence.
If the court determines that increased visitation will be in a child's best interests, then it will most likely grant the request.
Make the Most of Your Visitation
Changing a parenting plan can be complicated and time-consuming, so in the meantime, parents should be sure to make the most of the visitation hours they do have. Make sure that you're always ready for your visitation by having all of your child's belongings ready, being on time, and having a plan for the activities you'll engage in during the visit. Here are a few other things you can do to make the most of your visitation:
Establish a routine with your child, which can help him or her feel comfortable and secure;
Get to know your child's friends and their parents, so you can schedule playdates and activities;
Be sure to focus on your child and avoid distractions;
Be flexible with your schedule, especially if there is a last minute event or activity that your child needs to participate in; and
Keep communication open with your co-parent, especially regarding changes to the visitation schedule.
If you are struggling to increase visitation with your child, you are not alone. There are many parents in the same position and there are ways to get the help you need. Call our dedicated legal team to learn more.
Here to Help with Your Child Custody Matters
If you are thinking about requesting a modification of your visitation agreement, having an experienced Largo child custody lawyer on your side can be helpful. Contact us at Cairns Law, P.A. by calling 727-683-1472 for more information.
Sources:
leg.state.fl.us/statutes/index.cfm?App_mode=Display_Statute&URL=0000-0099/0061/Sections/0061.13.html
flcourts.org/content/download/403074/file/905a.pdf