Top Paternity Questions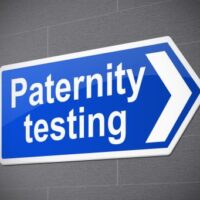 There are a lot of benefits to establishing paternity, as it helps protect the rights of visitation and support and can play a crucial role in the development of a parent-child bond. Unfortunately, establishing paternity of a child isn't always easy, especially when one of the parents is resistant, so if you have questions about the paternity laws in Florida, don't hesitate to reach out to an experienced Largo paternity lawyer for assistance.
How is Paternity Determined in Florida? 
How two parents go about establishing paternity will depend on a few different factors, including whether they agree on the identity of the child's father. If, for instance, both parents agree on this issue, then they can sign a Voluntary Acknowledgement of Paternity form, either before or after the child's birth. If, on the other hand, one of a child's parents doesn't agree on the issue of paternity, then the parent wishing to establish paternity may need to get a court order. This in turn, will require DNA testing and proof of a child's genetic relationship to the alleged father.
Who Can Initiate Paternity Proceedings? 
If there is no voluntary acknowledgement of paternity, then either the child's mother, or the alleged father can move forward with paternity proceedings. The Florida Department of Child Support Services can also initiate these proceedings on a child's behalf. It's important to note, however, that if a government agency establishes paternity, then a court can only issue orders regarding child support. To obtain a parenting plan or visitation schedule, the child's mother or alleged father will need to personally go to court.
What Other Issues Can a Judge Address? 
It is not uncommon for judges, when resolving a paternity matter, to also issue orders related to:
Child support;
Health insurance coverage;
Parenting time;
Parental decision making responsibility; and
Payment of attorney's fees and court costs.
The exact terms of these orders will depend on a family's specific circumstances, including whether both parents want to divide parenting time, their financial situations, and their willingness to provide a stable home for the child.
What are the Benefits of Establishing Paternity?
When paternity of a child has been established, the child's father can be legally required to help support that child financially. This can make a huge difference in the child's quality of life. The father may also have access to health insurance and government benefits for which the child could be eligible. In the event of the man's death, the child could also be entitled to inherit from his estate. One of the most important reasons to establish paternity, however, is the personal relationship that it helps a father and child create. This bond can play a critical role in a child's development, helping that child feel supported and loved.
 Call Today for Help with Your Paternity-Related Legal Questions 
Get in touch with our dedicated Largo paternity attorneys at Cairns Law to learn more about the ins and outs of establishing paternity in Florida. You can set up an initial consultation with a member of our legal team by calling 727-683-1472 today.
 Sources: 
floridarevenue.com/childsupport/pages/paternity.aspx
leg.state.fl.us/statutes/index.cfm?App_mode=Display_Statute&URL=0700-0799/0742/0742.html