Top Ten Parenting Time Factors in Florida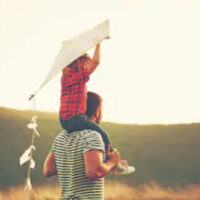 Under Florida law, child custody decisions must be in the best interests of the children. Typically, the parents agree on this broad principle. But they disagree on the specifics. In these situations, judges turn to a number of factors which help them determine best interests. Some of the more prominent ones are outlined below.
A good Clearwater child custody attorney must keep these factors in mind during court hearings and settlement negotiations. Arguments which stay close to the factors usually resonate with the judge. And, the judge will probably not approve a settlement agreement which is not at least mostly consistent with the designated factors.
Parent's Ability to Co-Parent
This factor measures a parent's ability to work out minor disagreements with the other parent and also foster a meaningful relationship between the child and nonresidential parent. That means not only compromising when necessary, but also going above and beyond to help ensure that the relationship is a solid one.
Parent's Physical and Emotional Capacity
Some parents have physical or emotional disabilities which restrict their parenting abilities. If they overcome these disabilities later, a motion to modify the parenting plan might be appropriate. A substance abuse problem is probably the best example of such a disability.
Parent's Moral Fitness
This factor is very subjective. However, there are some activities which almost everyone would say are over the line. If a parent lacks the moral authority or willingness to intervene in these situations, that could be a problem.
Prenatal Consistency
Whether they admit it or not, children thrive on routines and schedules. That's especially true of young children. A parent must come home at about the same time every night and behave in basically the same way at all times. The aforementioned substance abuse issues usually significantly disrupt such routines.
Environmental Consistency
Typically, when one parent files a divorce action, the spouses have already been separated for several months or even longer. Even if the current parenting time division is far from perfect, many judges are reluctant to approve wholesale changes. The demon you know is better than the demon you don't know.
Child's Preference
Florida law does not set an age limit on child preferences. Depending on the facts, a judge could take the wishes of a 10-year-old into account and ignore the pleas of a 16-year-old. This factor does not come up very often. Frequently, children refuse to express a preference because they do not want to choose sides.
Parent's Preference
These expressions can be direct or indirect. Some parents are fine with weekend parenting duties. Other times, a parent showed little interest in school plays and other such events during the marriage. In this case, a leopard usually does not change its spots.
Prior Domestic Violence
If the child witnessed the violence, or was a victim, that parent usually only receives limited visitation. If the violence occurred in the distant past, it could still be a factor. The violence could be physical, verbal, or emotional.
Geographic Viability
In a perfect world, the parenting time division would be roughly 50-50. But that's not possible if the parents do not get along well or live far apart. In other words, the parenting time division must be pragmatically appropriate.
Child's Age
The "tender years" doctrine has been mostly debunked, but it still lingers in some cases. If the child is younger than two and one parent, usually the father, has limited experience with babies, limited visitation might be in order.
Count on a Savvy Lawyer
Parenting time divisions in Florida are based on a number of factors. For a free consultation with an experienced family law attorney in Clearwater, contact Cairns Law, P.A. After-hours visits are available.
https://www.cairnslaw.com/should-mothers-file-paternity-actions-in-pinellas-county/