Trading Assets During Divorce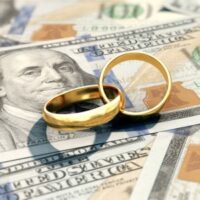 Dividing the assets acquired during a marriage often ends up being one of the more difficult aspects of divorce. Fortunately, it is often possible to work through this issue, with both parties agreeing to give up certain assets in exchange for others. To learn more about trading assets and whether it could be an option during your own divorce, feel free to call our office today.
What Does it Mean to Trade Assets?
Under Florida law, divorcing couples must divide all of their marital assets, or assets that were acquired by either party during the marriage, in an equitable, or fair fashion. This can end up causing some parties to lose property that they have a stronger attachment to. One way to work around this is to engage in the process of trading assets. This is a relatively simple process and involves one spouse identifying an asset that he or she would like to keep, whether due to a financial or personal interest. In exchange, the party who wishes to keep the asset will offer another (of roughly equal value) in return. One spouse could, for example, ask to keep the family car in exchange for a larger portion of the couple's savings. Alternatively, the other spouse could receive numerous assets, if their total value is roughly equivalent to the first piece of property. Of course, obtaining accurate valuations of the assets in question will be critical to making a fair trade.
The Benefits of Trading Assets 
There are alternatives to trading assets as a method of property division. Spouses could, for instance, agree to sell the asset in question and split the proceeds. This isn't, however, a very popular option in cases where at least one of the spouses wants to keep the asset, especially for sentimental reasons. By negotiating and agreeing to trade assets of equal value, divorcing couples can sidestep this problem, eliminating the risk of losing the asset completely.
Another alternative that some couples choose is to continue to co-own the property even after divorce. This is, however, not often feasible in many divorces. It doesn't, for instance, make sense to try and share some assets, like vehicles. Co-owning an asset like a home may be more feasible, but still raises complications, like who will actually live in the home. A spouse who decided to trade his or her interest in the home for another asset of similar value, on the other hand, can avoid these kinds of issues.
Contact Our Office for Help
To speak with an experienced Clearwater divorce lawyer about the ins and outs of the property division process, including whether trading assets could be right for you and your partner, call Cairns Law at 727-683-1472 today. You can also set up an initial consultation by reaching out to our legal team via online message. We are happy to meet with you not only during the weekdays, but on weekends and evenings as well if doing so suits your situation better.
Sources:
leg.state.fl.us/Statutes/index.cfm?App_mode=Display_Statute&URL=0000-0099/0061/Sections/0061.075.html
forbes.com/advisor/legal/divorce/florida-divorce/