Using Technology to Facilitate Your Florida Divorce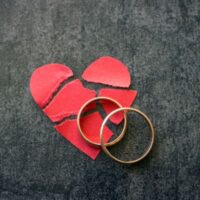 Getting divorced during the Digital Age means that couples now have access to, and can take advantage of, a wide range of technology that wasn't available even just a few years ago. For instance, co-parenting applications and online divorce platforms can play an important role in facilitating a stress-free and smooth divorce process by improving efficiency and organization and promoting communication between couples and their attorneys.
Video Conferencing 
There are a lot of ways that technology can be used to keep a divorce on track. For instance, video conferencing platforms, like Skype, Zoom, or even FaceTime can be used to help divorcing couples and their legal teams hold virtual meetings. This in turn reduces the need for in-person interactions, which can be time-consuming and require that couples take time off from work or travel to their attorney's office. This kind of technology provides for more flexible and convenient communication and is especially helpful when divorcing parties live in different geographical areas or have extremely busy schedules. Improved communication can, in turn, facilitate negotiations and cooperation among the parties.
Document Sharing and Secure Messaging 
Secure messaging applications and platforms that are specifically designed by legal teams can also enable divorcing couples (and their attorneys) to communicate about their divorces in real time, exchange information, and share documentation while also keeping those communications confidential. These kinds of applications and platforms can help couples remain up-to-date, involved, and informed throughout the divorce process.
Online Divorce Platforms 
Specific online divorce platforms can also provide a centralized digital place for couples to manage a number of aspects of their divorce process. For instance, these sites often offer features like document management, while also tracking specific tasks, and sharing calendars. This can play a critical role in helping divorcing couples stay organized and collaborate. These kinds of technological tools help streamline the divorce process and reduce the amount of paperwork that couples have to keep track of.
Co-Parenting Applications 
Finally, divorcing couples who share children often benefit from the use of co-parenting applications. These apps provide features that help parents exchange their schedules, communicate with each other about childcare-related decision-making or changes in visitation, and share details about their concerns for the child. Co-parenting applications, when used properly, can help foster a cooperative approach to co-parenting, not only after divorce, but while the proceedings are still pending.
Here to Help with Your Florida Divorce 
There are a lot of available technology options and tools that couples can take advantage of to help their divorces go more smoothly. To learn more about these options and how they could help in the management and resolution of your own case, please contact the experienced and compassionate Largo divorce attorneys at Cairns Law today. You can set up an initial consultation with our legal team by calling 727-683-1472 or by completing one of our brief online contact forms. We are available for both evening and weekend appointments.
Source: 
forbes.com/sites/nextavenue/2019/10/16/how-technology-has-changed-divorce/?sh=1d71d8b67fe5