What Are Domestic Violence Injunctions?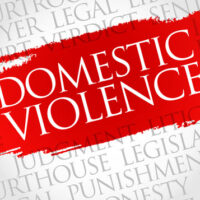 Domestic violence injunctions, sometimes referred to as restraining orders, are a type of legal order that can be requested by anyone who is the victim of domestic violence or is in fear of becoming so. The length of an injunction varies from case to case, lasting anywhere from two weeks to years. For help seeking protection, whether on a temporary or permanent basis, don't hesitate to reach out to one of our dedicated Largo domestic violence lawyers today.
Seeking Protection from Domestic Violence
In Florida, petitioners can seek protection not only from domestic violence involving a household member, but also from:
Domestic violence between those who have (or used to have) a romantic relationship;
Repeat violence, which occurs when there are domestic violence incidents on two separate occasions, one of which must have been in the past six months;
Sexual violence, including sexual battery or any forcible felony involving the attempt or commission for a sexual act; and
Stalking, including the repeated harassment, following, or cyberstalking of one person by another.
The requirements that petitioners must meet in order to obtain protection from this type of domestic violence vary depending on the specific circumstances of the case, so if you have questions about filing your own petition for a domestic violence injunction, consider reaching out to an attorney for help.
How to Request an Injunction
The injunction process begins by filing a variety of paperwork with the court, wherein the petitioner explains the nature of his or her fear and specific evidence to support the allegations. Eventually, a judge will review the allegations and if they satisfy the state's requirements will enter a temporary injunction, which will remain in effect for 15 days. Once issued, these injunctions are legally binding, so respondents must comply with them or risk court sanctions or even jail time. Once the respondent is served with the order, the court will schedule a hearing where it will hear testimony from the parties themselves, as well as witnesses, and consider any evidence that is presented before deciding whether to make the injunction permanent.
The Terms of a Domestic Violence Injunction
Domestic violence injunctions protect petitioners by requiring respondents to:
Cease contact with the petitioner, either in person, through electronic communication, or via a third party;
Refrain from coming within 500 feet of the petitioner's home or workplace;
Vacate a shared residence;
Surrender their firearms;
Pay child and spousal support to the petitioner;
Comply with a visitation schedule if the parties share children; and
Attend a batterers' intervention program.
How long these protections will remain in effect depends on whether the injunction is temporary or permanent. Temporary injunctions remain in place for up to 15 days, while permanent injunctions remain effective until they are changed or terminated at either party's request or until a specific date. Petitioners can ask for an extension of their injunction by filing a request before the original order's expiration.
Call Today for Legal Help
If you need assistance requesting a domestic violence injunction, we can help. Please call our dedicated Largo domestic violence legal team at Cairns Law by calling 727-683-1472 to learn more about your legal options.
Resource:
15thcircuit.com/program-page/domestic-violence/faqs