What Constitutes Imminent Fear?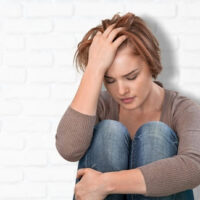 There are times when a domestic violence injunction is absolutely necessary to someone's safety. There are also, however, situations when an injunction is being used more as a sword than a shield and not to protect someone, but to hurt the accused. In these cases, determining whether a petitioner is in imminent fear of becoming a victim of domestic violence becomes particularly crucial. Unfortunately, this can be a difficult thing to prove, making it especially important for those who have requested a domestic violence injunction, or who have been accused of committing domestic violence, to reach out to an experienced Largo domestic violence lawyer for help.
Does Imminent Fear Exist?
If a person has not actually been the victim of domestic violence, he or she can still request a domestic violence injunction, but only if that individual is in imminent fear of becoming a victim and if that fear is reasonable. Determining whether someone is actually in imminent fear can be complicated, so Florida lawmakers created a few factors to assist judges in making these decisions, including:
The history between the petitioner and the accused, including any instances of prior threats, harassment, stalking, or abuse;
Whether the accused has ever attempted to harm the petitioner or the petitioner's loved ones;
Whether the accused has ever threatened to kidnap or harm the petitioner's children;
Whether the accused has ever intentionally injured a family pet;
Whether the accused has used, or has ever threatened to use, weapons against the petitioner;
Whether the accused has ever physically restrained the petitioner from leaving home or calling the police;
Whether the accused has a prior criminal history involving violence;
Whether an order of protection has been issued against the accused in another jurisdiction; and
Whether the accused destroyed the petitioner's personal property.
For help weighing these factors in your own case, please call our office today.
Applying the Case Law
Florida case law has helped delineate what judges typically consider to qualify as a reasonable imminent fear. Disputed incidents that occurred many years in the past and a subjective fear that a request for child support would cause a former partner to become angry was not, for instance, enough to justify a domestic violence injunction in a recent case. In another case, a Florida court held that a pushing incident, when coupled with the wielding of a knife in a statuette wasn't enough to support an injunction because the incidents had occurred 12 years prior and weren't followed by any subsequent violence or threats. As these cases reveal, courts are generally wary of issuing domestic violence injunctions when there is only an alleged fear of domestic violence, unless there is a direct connection between the fear and the threat. Basically, something must have occurred in close proximity to the filing of the petition, as a subjective fear will not usually meet the state's threshold.
Meet with Our Largo Legal Team Today
To speak with an experienced domestic violence lawyer about filing, or defending yourself against, a domestic violence injunction petition, please call Cairns Law at 727-683-1472 today.
Resource:
leg.state.fl.us/Statutes/index.cfm?App_mode=Display_Statute&Search_String=&URL=0700-0799/0741/Sections/0741.30.html