What Happens After A Divorce Is Finalized?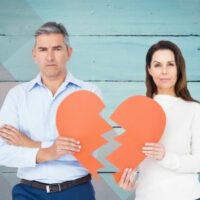 In Florida, when a judge issues a divorce decree, the process is officially finalized and the couple can begin the transition to post-divorce life. Basically, couples will need to abide by the courts' orders regarding property division, alimony, and child custody or support, all of which will be contained in the decree. While it is true that these issues can be revisited at a later date, they are considered legally binding until the divorce decree is modified.
Complying with the Terms of a Divorce Decree
It's important for couples to carefully comply with the terms laid out in their divorce decree, which will cover all divorce-related issues, such as:
Property division, which involves the equitable division of the couple's marital assets (or assets that were acquired by either party during the marriage);
Alimony, which involves one former spouse paying financial support to the other in a certain amount and for a specific duration of time;
Child custody, or the division of parenting time and responsibility for parental decision-making; and
Child support, or how parents will share financial responsibility for their children upon divorce.
Failing to comply with court orders regarding these issues can result in serious repercussions, including contempt of court proceedings, fines, and the modification of the terms of the divorce settlement.
Post-Judgment Modifications
Divorce decrees are court orders with which both parties must comply. It is possible, however, to modify portions of a divorce decree after it has been finalized. Post-judgment modifications are most often used to alter arrangements regarding property division, alimony, and child custody or support, but it is also possible to revisit other divorce-related issues. It's important to note, however, that divorced parties can't seek a modification of their divorce decree for any reason. Instead, they must usually show that a substantial change in circumstances justifies the revisiting of the issue. A person attempting to change an alimony or child support award could, for instance, point to a job loss, or the onset of a medical condition that makes it impossible for him or her to continue working.
Enforcing a Divorce Decree 
If someone fails to abide by the terms of a divorce decree, then his or her former spouse can seek enforcement of the decree. When two parties go this route, then a judge will hold a hearing to ascertain the reason for one party's non-performance of a court-ordered obligation. If a reasonable explanation for the failure cannot be provided, then the court could fine the non-complying party or garnish his or her wages. The most common reasons that a person might seek to enforce a divorce decree are because one party failed to:
Make monthly child support or alimony payments;
Abide by a parenting plan;
Vacate a family home; or
Surrender assigned property.
To learn more about holding a former spouse accountable for a failure to abide by a divorce decree, reach out to our legal team today.
The Clearwater Divorce Lawyers at Cairns Law, P.A. Can Help
If your own divorce was recently finalized and you have questions about enforcing or modifying the final decree, feel free to reach out to the dedicated Clearwater divorce lawyers at Cairns Law, P.A. for help.
Sources:
flcourts.org/content/download/403074/file/905a.pdf
leg.state.fl.us/statutes/index.cfm?App_mode=Display_Statute&URL=0000-0099/0061/Sections/0061.14.html