What Is A Simplified Divorce?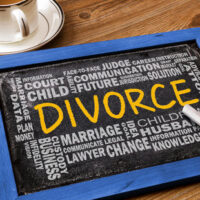 The divorce process has a reputation for being legally complex, emotionally grueling, and often, drawn-out and time-consuming. This does not, however, necessarily have to be true for all couples. Some parties, for instance, may qualify for simplified divorce proceedings, which can be resolved in as little as a month from the date of filing.
The Process of Simplified Divorce
The process of filing for a simplified divorce is, as the name suggests, not very complicated. First, a couple will need to complete a petition for simplified dissolution and submit it to the court and pay the necessary filing fees. Couples should also record their divorce agreement in a Marital Settlement Agreement that lays out how all of the parties' assets and debts will be divided. Divorcing parties will also need to prove residency by:
Showing a valid Florida driver's license, Florida id card, or voter registration card issued at least six months prior to filing for divorce;
Providing the testimony of a third party who can testify to the parties' residency over the last six months; or
Providing the court with an affidavit, which must be signed by a witness who knows that at least one of the parties has lived in Florida for the last six months.
Once these formalities have been satisfied, the parties can expect to be assigned a court date, where a judge will review the agreement and if everything is in order, will grant the divorce. Unlike most divorces, which can take many months, or even years to resolve, the process of simplified divorce can take as few as 30 days, although it could take a bit longer depending on court availability in a couple's particular jurisdiction.
Eligibility for Simplified Divorce
A couple will only be eligible for a simplified divorce if they:
Have lived in the state of Florida for at least six months;
Agree that the marriage cannot be saved;
Don't share any children;
Have already worked out how they will divide their property, debts, and expenses;
Aren't seeking alimony;
Both give up the right to trial and appeal; and
Both agree to sign the simplified divorce petition together at the clerk's office and to attend a final dissolution hearing.
Failing to satisfy any of these requirements will disqualify a couple from filing for simplified divorce, meaning that they will need to pursue a standard divorce to legally end their marriage.
Reach out to Our Clearwater Divorce Lawyers for Help with Your Simplified Divorce
If you are thinking of filing for a simplified divorce in  Florida, call the Clearwater divorce lawyers at Cairns Law, P.A. to learn more about the eligibility requirements of simplified and your next steps. We are available for evening and weekend appointments, so don't hesitate to call us at 727-683-1472 today and set up an initial consultation. A member of our legal team is standing by and eager to work with you through each stage of your case. You can also reach us via online message.
Sources:
flcourts.org/content/download/403028/file/901a.pdf
miami-dadeclerk.com/clerk/simplified-divorces.page