Why Should Florida Dads File Paternity Actions?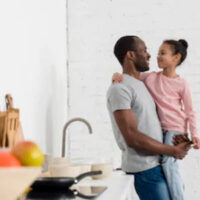 Overall, about a third of Florida infants are born to single mothers. The proportion is much higher in certain communities. Many fathers believe that if they signed the birth certificate, they have legal rights as fathers. That myth is partially true. These dads could be administratively liable for child support payments. But a signature on a birth certificate means nothing in terms of parenting time and other issues.
The only way to obtain legal paternity rights in Florida is to partner with a Clearwater family attorney and pursue a paternity action. Generally, these actions are quite straightforward. Mothers typically agree with these matters without hearings. And, if the matter is contested, a simple and noninvasive DNA swab test is almost entirely conclusive.
Possible Future Custody
Another common myth is that if something happens to the mother or she is declared unfit, a father is automatically the fallback caretaker.
That's usually true, if the father is the legal father as opposed to just the biological father. If there is no legal father, another relative or even the state could become the child's legal conservator.
On a related note, non-legal fathers typically have no adoption notification rights. The mother could place the child up for adoption, and a putative father might not know about the action until it is too late.
Present Parenting Time Division
Florida law presumes that children benefit from consistent and frequent contact with both legal parents. If the child only has a legal mother, the biological father is left out in the cold. The mother is the exclusive decisionmaker in terms of where the child spends his/her time.
Paternity orders almost always include detailed parenting timeshare arrangements. If the mother refuses to stick to this schedule, even if the father is delinquent in paying support, the mother could be charged with violating a court order.
Unless the child is very young, the father has a serious substance abuse problem, or there are other extreme circumstances, the parenting time division is roughly equal. Even if there are extreme circumstances, judges usually revisit the visitation restrictions once these circumstances change.
On another related note, if the child is diagnosed with a serious illness, a paternity order ensures that doctors have access to both sides of the family's medical history, and not just one side.
Conclusive Evidence of Child Support Payments
Most fathers pay as much as they can to support their children. Legally, they receive no credit for these payments. Additionally, mothers can easily claim they did not receive these payments.
A paternity order takes care of both these problems. Payment through an online child support portal guarantees credit for payments. This method also provides conclusive proof that the mother received the payment.
Count on an Experienced Lawyer
Unwed fathers should seriously consider filing paternity actions. For a free consultation with an experienced family law attorney in Clearwater, contact Cairns Law, P.A. We routinely handle matters in Pinellas County and nearby jurisdictions.
Resource:
pewsocialtrends.org/2018/04/25/the-changing-profile-of-unmarried-parents/