You May Owe Reduced Child Support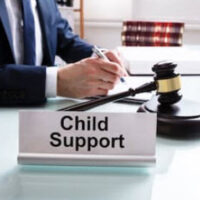 While many people think of timesharing and child support as two separate issues, the reality is that these matters are very interconnected. For instance, how much child support a parent owes is largely dictated by how much time he or she spends with that child.
Although timesharing agreements are taken into account when child support orders are issued, these arrangements often change, with a child spending more time with the other parent than was originally agreed upon. In these cases, if the parent paying child support is also spending more time with that child, he or she could receive a reduction in monthly support payments. Changing these orders could require a court appearance, so if you believe that you are paying too much in child support, it is important to contact a Clearwater child support modification lawyer who can help you present your case.
Calculating Child Support
In Florida, child support is calculated using a number of different factors, including the number of overnight visits that a child has with each parent. Basically, child support calculations are adjusted based on how much time the noncustodial parent spends with his or her child. If that parent has custody of the child for at least 20 percent of overnight visits, or more than 73 nights per year, the court will take that into account when coming up with or modifying a child support award. In fact, if a parent can prove that he or she now has custody of the child for at least 20 percent of the time, the court is legally mandated to readjust support payments.
A Substantial Change in Parenting Time
Changes in how much time a child spends with a parent could occur for a number of reasons. Perhaps one parent becomes ill and can no longer shoulder as heavy a burden when it comes to caring for the child. Alternatively, a child could change schools and find it easier to live with the parent who is closer to the school, or may simply decide to spend a more equal amount of time with both parents. In other cases, courts institute two different parenting time schedules, one of which applies in even numbered years and one that applies in odd numbered years. When these kinds of changes result in a parent spending more than 20 percent of his or her time with the child every other year, then a judge will need to step in and adjust the payment to reflect the actual parenting time schedule.
Call Our Experienced Clearwater Legal Team
Your child support obligation should reflect the kind of timesharing schedule that you and your child's other parent abide by. For help ensuring that your parenting plan and child support order are fair and consistent, please call the dedicated Clearwater child support modification lawyers at Cairns Law. Contact our legal team online or call our office to schedule a consultation. We are flexible when it comes to scheduling and are happy to set up evening and weekend appointments.
Resource:
leg.state.fl.us/statutes/index.cfm?App_mode=Display_Statute&URL=0000-0099/0061/Sections/0061.30.html