Setting the Amount and Duration of Spousal Support Payments in Florida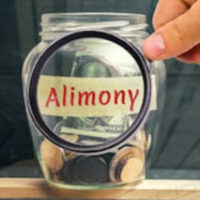 In the mid 2010s, alimony reformers made several attempts to radically change Florida's spousal support laws. These advocates wanted to make the Sunshine State's subjective alimony laws more like the objective child support laws. They argued that the change would make the system more fair. But these efforts failed, and Florida's alimony laws remain unaltered.
Because of the subjective nature of these laws, both obligors and obligees need strong representation from a Clearwater alimony attorney. Otherwise, the spousal support award might be too small or too large. Although it is theoretically possible to modify unfair orders, it is much more efficient, and much better for your family, to get things right the first time.
Amount of Payments
Overall, the amount of payments usually depends on the obligee's economic need and the obligor's ability to pay. These concepts are rather abstract and subject to interpretation. So, a number of specific factors could apply, such as:
Duration of the marriage,
The obligee's noneconomic contributions to the relationship,
Standard of living during the marriage,
Custody of minor children (kids are expensive),
All financial resources available to both spouses, and
Tax consequences of payments and receipts.
The law on that last bullet point recently changed. Since the 1970s, obligees were required to report alimony receipts and obligors could deduct these payments. The 2017 Tax Cut and Jobs Act reversed these things. Now, obligees need not report receipts and obligors cannot deduct payments.
Future changed financial circumstances could alter the amount of payments. Future emotional changes, mostly the obligee's remarriage, could do the same thing.
Duration of Payments
Mostly depending on the obligee's financial needs, three different types of alimony are available in Florida.
Frequently, obligees need temporary help paying divorce-related expenses, such as attorneys' fees. It is not unusual for these needs to carry over past the divorce. That's especially true if the obligee has a hard time finding substantial employment. In these cases, the temporary payment could continue up to two years following the divorce.
Rehabilitative alimony is the most common form of spousal support in Florida. Obligees must file written rehabilitation plans, which might involve finishing or obtaining a college degree. Obligors must fund these plans, at least to the extent they are able to do so. Note that there is a difference between ability to pay and willingness to pay.
In some cases, judges order durational or permanent alimony. These types of spousal support equalize the standard of living between the former spouses. Durational alimony payments are usually capped at the length of the marriage. Permanent alimony is usually available if either the obligee or a child has a very severe physical, emotional, or other disability which makes economic self-sufficiency impossible.
Reach Out to a Dedicated Lawyer
Spousal support determinations in Florida are rather complex. For a free consultation with an experienced family law attorney in Clearwater, contact Cairns Law, P.A. We routinely handle matters in Pinellas County and nearby jurisdictions.
https://www.cairnslaw.com/changes-coming-to-florida-alimony-law/