What Are Grey Divorces and How Are They Different?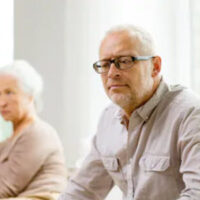 In the immediate wake of the 1969 no-fault divorce revolution, the marriage dissolution rate skyrocketed across the board. It has declined since then in every age group except one. Among the over 55 crowd, the divorce rate has continued rising.
When younger couples divorce, the focus is often on their children. But most older couples do not have young children at home. So, while there are some emotional issues involved, most grey divorces focus on financial issues. More on that below.
Divorce always means transition, regardless of the length of the marriage. But after several decades together, separation is even more of a violent transition. A Clearwater family law attorney helps families through this time. Attorneys do much more than file paperwork.
Emotional Issues
Adults are less emotionally resilient than children. So, adult children frequently do not deal with their parents' divorce as well as young children. Frequently, adult children "blame" one of their parents for the divorce. The children often retaliate by cutting off contact between grandchildren and the targeted grandparent.
In many states, grandparents can obtain court-ordered visitation rights in these situations. Unfortunately, Florida is not one of those states. Essentially, if one parent is alive and is not a violent felon, grandparents have limited rights in these situations.
However, an attorney can still help families heal after divorce. Lawyers connect people with family therapists. Adult children have a safe place to vent. Once they are finished, they often agree to grandparent/grandchild visitation. That's especially true if, before the divorce, the grandchildren spent considerable time with the grandparent, and the grandparent was not just a babysitter.
Financial Issues
Generally, homeowners start building measurable equity after twenty years of payments. Many people over 55 fall into this category. Additionally, many people this age have rather large retirement accounts. And, in many cases, the account has been divided once, because the person has been married before.
Selling the house and dividing the proceeds is the easiest and cleanest way to split home equity. But it's not always the best way. For example, if the real estate market is slumping, the parties might not get full value for their equity.
In many cases, an owelty partition deed is a better choice. One spouse receives outright title to the house and the other spouse receives a lien for his/her equity share. Later, when the owner sells the house, that lien must be paid.
As a side note, divorce affects the deed, but it does not affect the note. To remove the other person's name from the note, the remaining owner must normally refinance the loan.
Retirement accounts, much like homes, often have a substantial emotional value as well as a substantial financial value. IRAs, 401(k)s, and other nest eggs represent future financial security. To retain a disproportionate share of their accounts, many owners agree to offsets. For example, an account owner might pay slightly more alimony in exchange for a larger share of a retirement account.
In all these situations, marital property like houses and retirement accounts must be divided equitably. That's not always the same thing as equally. Additionally, special rules apply to military retirement accounts.
Contact an Assertive Lawyer
Grey divorces involve unique emotional and financial issues. For a free consultation with an experienced Clearwater divorce lawyer, contact Cairns Law, P.A. The sooner you reach out to us, the sooner we start working for you.
Resource:
forbes.com/sites/margueritacheng/2019/02/26/grey-divorce-its-reasons-its-implications/
https://www.cairnslaw.com/love-baseball-and-prenuptial-agreements/