What to do if You Have Been Wrongfully Accused of Domestic Violence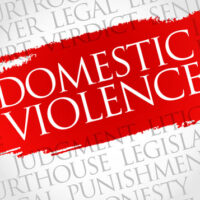 Relationships are complicated and this complexity can result in disagreements. Often, these disagreements can be resolved amicably, but in some cases, a person could find him or herself on the wrong end of a domestic violence accusation. Those who are falsely accused of domestic violence, however, are not without legal recourse, so if you have been unfairly accused of committing an act of physical violence, or of making unlawful threats to someone, it is critical to speak with an experienced Largo domestic violence lawyer who can help begin working on your defense.
The Consequences of Domestic Violence Allegations
Being accused of domestic violence can have serious repercussions, including estrangement from friends and family members, damage to one's personal and business reputations, emotional and mental stress, unemployment, and even incarceration. These consequences can feel even more devastating for those who are not actually guilty of domestic violence, but who found themselves the victim of untrue allegations. This is not uncommon in Florida, where the state retains the sole right to file criminal charges against someone, so even if an alleged victim later recants his or her allegations, prosecutors could choose to move forward with the case anyway.
Penalties for a Domestic Violence Conviction
A domestic violence conviction comes with severe penalties, including:
Potential jail time;
At least one year of probation;
Significant fines and fees;
Visitation restrictions;
Mandatory attendance at a batterers' intervention program; and
The revocation of the Second Amendment right to possess a firearm.
Those who are charged with domestic violence are usually not permitted to seal or expunge their criminal records. In fact, anyone who accepts a plea or receives a withheld adjudication will be permanently barred from sealing his or her record.
Building a Defense
Demonstrating that a prosecutor's domestic violence charges are groundless will require the assistance of an experienced domestic violence lawyer who can assess whether:
There is a 911 tape recording that supports the allegations;
The defendant made any statements to the police;
The alleged victim sought medical treatment;
There were any witnesses to the encounter;
There were any pictures taken at the scene;
The alleged victim recanted his or her story; and
The defendant has a criminal record.
The answers to these questions can make all the difference to the outcome of a case, making it especially important for those who have been accused of domestic violence, to speak with an attorney who can evaluate their case.
Were You Falsely Accused of Domestic Violence?
Domestic violence charges are extremely serious and require the aid of an experienced attorney who can help the accused navigate the legal system and present the strongest defense possible. To speak with a dedicated Largo domestic violence attorney about the false accusations that have been levied against you, please call Cairns Law at 727-683-1472 today. You can also schedule an appointment with us by sending a message to our legal team with your contact information and a brief description of your case. We are also available for evening and weekend appointments.
Resource:
leg.state.fl.us/statutes/index.cfm?App_mode=Display_Statute&URL=0700-0799/0741/Sections/0741.28.html
https://www.cairnslaw.com/five-dos-and-donts-of-restraining-order-defense/